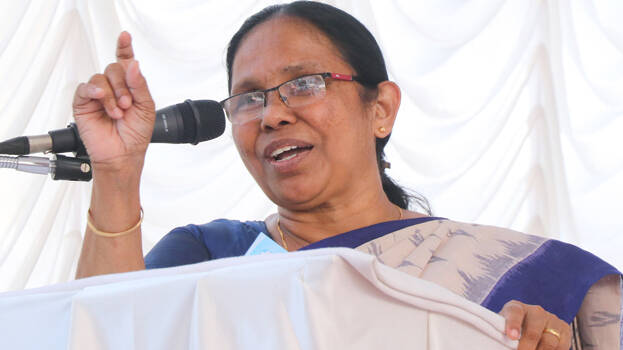 KANNUR: Former Health Minister KK Shailaja has bagged another international award. Shailaja is the recipient of this year's Open Society Prize instituted by the Central European University. This is a award that has been given to people like former UN Secretary General Kofi Annan and philosopher Carl Popper.
The award jury said that KK Shailaja has set an excellent example for Covid defense in Kerala and she is a role model for young women in public service. Receiving the award at an online function, KK Shailaja said that more people should come to the leadership when the world is facing big crises.
Earlier, on June 23, 2020, KK Shailaja was commended by the United Nations as the Minister of Health for her efforts to effectively contain the first phase of Covid outbreaks. Shailaja was also selected by Prospect magazine in the UK for implementing the best ideas during the Covid time.