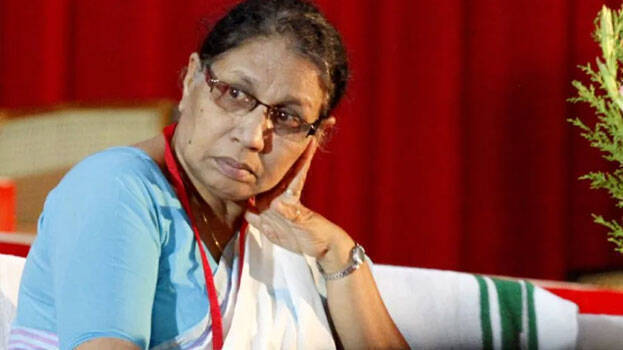 THIRUVANANTHAPURAM: Women's Commission chief M C Josephine, who spoke rudely to a complainant, has resigned from the post. She quit the post as per the directive of the CPM. She resigned when she has 11 months remaining in the post.
In the secretariat meet convened here today harsh criticisms were showered on her insensitive remarks. The leaders opined that it was not right to behave without any mercy at the complainants. Only DYFI state secretary Rahim told media that Josephine need not resign.
The leaders opined that Josephine continuing in the post at a time when many issues including the death of Vismaya exists in the society as a big issue, will strain the party. There were widespread protests in the state seeking her resignation.
Josephine spoke rudely towards the woman when she called to complain during a live programme on a news channel. The clips of it had gone viral on the social media. Many including party central committee member K K Shailaja and P K Sreemathy had harshly criticised her for the remarks. Leaders said one need to be extra careful when electing a new chief.