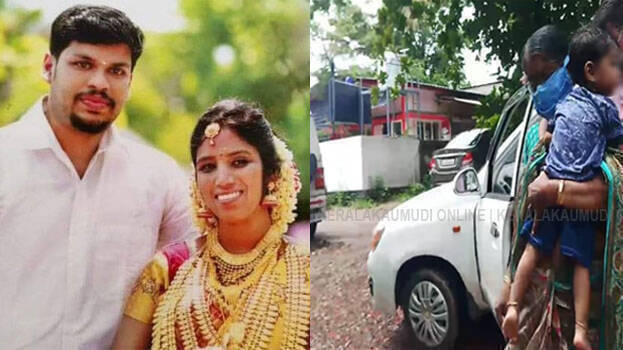 KOLLAM: The name of the son of Uthra, who died of a snake bite in Anchal, has been changed. Uthra's relatives changed the name Dhruv chosen by his father and his relatives. His new name is Aarjav. Uthra's relatives revealed the reason for changing the name.
Uthra's father Vijayasenan said that his grandson was named Aarjav because he has to be energetic in order to live in this world. Uthra's husband Sooraj's family had earlier taken Dhruv home to claim rights for her properties. However, the child welfare committee intervened and returned the child to her parents.
Aarjav is growing up as the darling of his grandfather, grandmother and uncle Vishnu. The family sees that he does not miss his mother. The child begins his day after blowing a kiss to his mother's photo.

Uthra died of a snakebite while she was asleep in her house, in Anchal, Kollam. It was her husband Sooraj who arranged a poisonous snake to bite her.