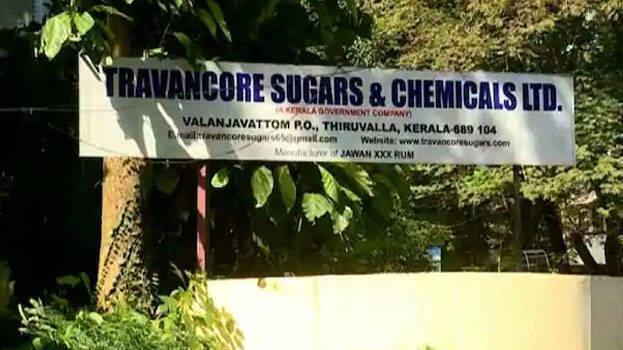 THIRUVANANTHAPURAM: Top officials of Travancore Sugars and Chemicals Ltd in Thiruvalla , a public sector undertaking, have a direct role in the smuggling of spirit, revealed those arrested in it. They revealed the names of the officials. They said spirit was smuggled with the knowledge of General Manager Alex P Abraham, personal manager Shahim and production manager Megha Murali.
All three officers have been arraigned in the case. Abu, native of Betul in Madhya Pradesh, who bought the spirit, was also included in the list of the accused. Factory employee Arun Kumar and tanker drivers Sijo and Nandakumar were arrested earlier.
The excise conducted an examination based on the hint that 4000 liters of spirit brought from Madhy Pradesh were missing. An amount of Rs 10 lakh was also recovered from three tankers carrying loads. The drivers were taken into custody and questioned by the excise officials.
The tanker drivers statement was that the money was brought to hand over to the employee Arun. When Arun and the drivers were later interrogated together, it became clear that the spirit had been sold. Arun and the drivers jointly sold the spirit that arrived in tankers from Madhya Pradesh. They sold the spirit to a company in Madhya Pradesh for Rs 50 per liter.