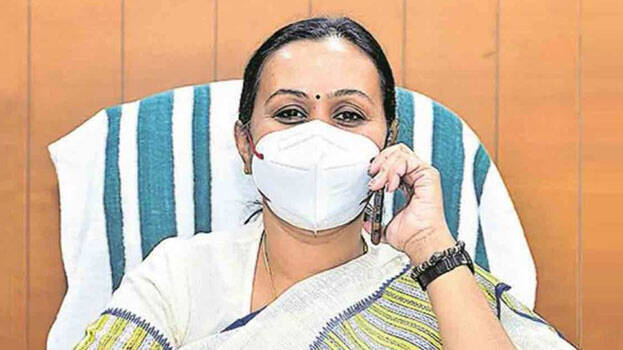 THIRUVANANTHAPURAM: Health Minister Veena George has asked those having fever and cold, those at risk for the disease and those in contact with Covid positive to take part in the intensive testing drive to be held today and tomorrow. Those with symptoms and those in contact with patients should compulsorily attend the drive. 3.75 lakh tests are being conducted in two days. She said the tests could be done from existing testing centres and mobile labs.
District Medical Officers have made the arrangements for the tests. The minister said that in case of any queries, the nearest health workers can be contacted or can contact Disha in these numbers '104 and 1056'. The intensive testing drive is being conducted to identify those who are Covid positive as early as possible and to reduce the spread of the disease and to make them return to normal life.

Antigen and RTPCR tests are being conducted. Everyone with a respiratory or serious illness should be tested to make sure they are not infected with the disease. If such people are infected, they get serious quickly and so should be very careful, she said.