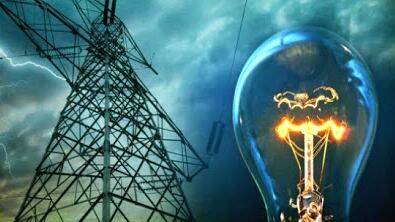 THIRUVANANTHAPURAM: 'Kerala without power cut' is becoming a reality with the provision of power from the central grid and private companies in addition to generating power in Kerala. The proud achievement might be announced in the Assembly. The need for power cut didn't come last year. This was one of the election promises of the LDF.
Powercuts can be avoided now after the Thrissur Madakkathara substation, which has the capacity to receive up to 2000 MW of power from outside Kerala, has become fully operational. Apart from this, KSEB has taken steps to expand the rooftop solar project as per the directions of Minister K Krishnankutty.
Madakkathara 400 KV substation, which was completed last year, is the largest and most modern in Kerala. Power from Raigarh in Chhattisgarh to Pukalur station in Tirupur district of Tamil Nadu reaches Madakathara as high voltage direct current (HVDC). This is the first time in the country that electricity has reached a substation as HVDC. Since it is a voltage source converter system, the transmission loss is very low.
Reasons for powercut
88 million units: Summer daily demand
20 million units: Summer production in Kerala
55 million units: Received from central grid and private producers
75 million units: Total availability
13 million units less
This is how to get rid of powercut
10 million units: Delivered to Kochi from Kudamkulam nuclear power plant in Tamil Nadu since last year
30 million units: Can be transported from Pukalur to Madakathara
115 million units: Total available including in Kerala
100 million units: Expected daily summer use for the next five years
15 million units: Additional availability
One lakh solar panels
Solar panels will be installed on 2,000 roofs in January under the low-cost 'solar' project. 2,62,000 people have registered for the centrally implemented scheme. Homes were inspected and 43,000 people were selected. The power department estimates that solar panels can be installed on one lakh roofs.