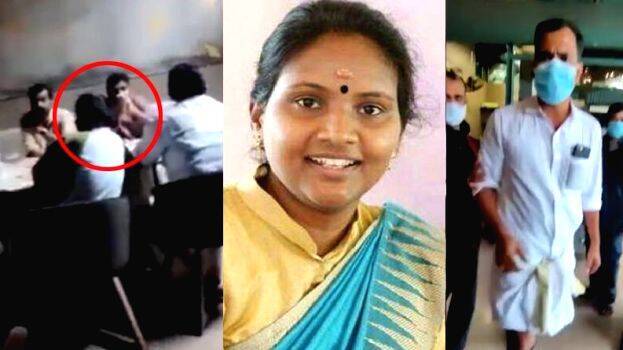 PALAKKAD: A controversy has erupted after footage of Congress leaders including Remya Haridas MP, former MLA VT Balram and Riyas Mukkoli eating at a restaurant in Palakkad came out. As the govt hasn't granted permission to dine-in at hotels, this footage has sparked controversy as violation of Covid norms. Remya Haridas' friend and Congress leader Palayam Pradeep is seen threatening the people questioning this.
But when the MP, who was waiting for food, was asked about the lockdown violation, she did not answer at first but later explained that she was waiting for the parcel. But after being told that the parcel should be bought by waiting outside, Remya Haridas and her group went outside. From the visuals, it can be seen that people sitting at other tables and eating.
.
But Remya Haridas explained that she went inside the hotel because it was raining. She said neither me nor her companions intended to dine at the hotel. Remya later told the media that she was waiting for the parcel.
Meanwhile, police have registered a case against the hotel at which Remya and Balram went to eat. Palakkad Kasaba police registered a case for lockdown violation.