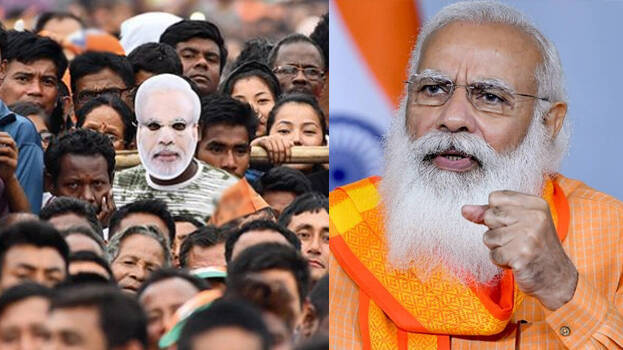 THIRUVANANTHAPURAM: BJP leader AP Abdullakutty has lavished praise on Prime Minister Narendra Modi's 'Mann Ki Baat' speech. According to Abdullakutty, the increase in the sales of Khadi products was the biggest proof of how much 'Mann Ki Baat' was influencing the people of the country. 'Our Prime Minister often urges the citizens to use khadi as one of their garments. Recently, a single khadi shop witnessed sales worth Rs 1 crore in a single day! Today he spoke on behalf of the handloom workers. Each of us could change the life of a poor weaver by purchasing a piece of cloth,' Abdullakutty wrote on his Facebook page.
On Sunday, Prime Minister Narendra Modi urged countrymen to buy Khadi products and contribute towards a 'Bharat Jodo Andolan'.
Addressing the 'Mann Ki Baat' radio programme, the PM said, "National Handloom Day is coming up. Let us do everything possible to further popularise handlooms in our lives. The successes of Khadi over the last few years is widely known. You must have noticed that year 2014 onwards, we often touch upon Khadi in Mann ki Baat. It is only on account of your efforts that today, the sale of Khadi has risen manifold."