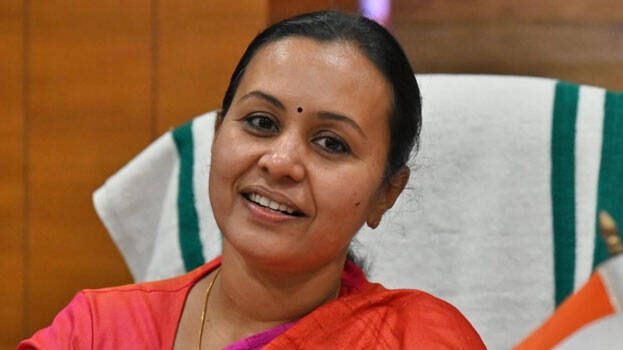 KOZHIKODE: Relieved by all the Nipah test results, said Health Minister Veena George. She said the test results of 10 people who showed symptoms of the virus are negative. The health minister said more samples would be sent for testing.
The samples of the parents of the boy dead, his close relatives and health workers were sent to Pune Virology Lab. Three samples each of eight people were sent for testing. Later, it was informed that the results of two more samples tested at the facility set up at Medical College also turned out to be negative.
The minister said the boy's mother who had fever is fine now and the others with symptoms don't have significant health issues. There are presently 48 people in the high-risk category in medical college.
A team from the animal welfare department visited the boy's home and the surroundings yesterday. There are rambutan trees near the house and the presence of bats are also there. The minister said that half-eaten rambutan had been taken for testing.