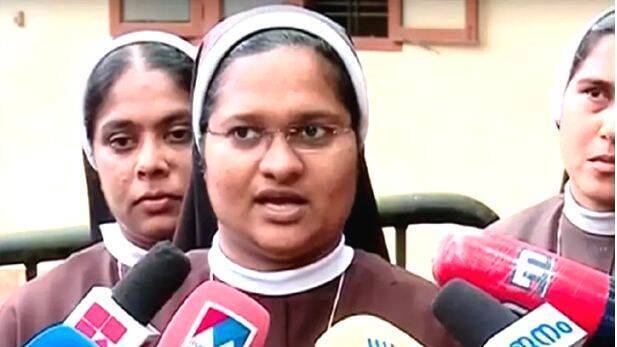 KOTTAYAM: A group of nuns walked out in protest of the priest's anti-Muslim remarks during the Mass. The incident took place during the Mass held at Kuravilangad convent. The nuns that raised protests against the priest are Anupama, Alfie, Nina Rose and Josephine. The nuns told the media that they left in protest after the priest began his anti-Muslim sermon at a Mass on Sunday in the chapel of the convent.
"This very same priest used to preach insultingly to members of the Muslim community in the past. Many of us reacted when such references were made during Mass today. As soon as he made the communal remarks, we protested and said that such a speech should not be made in the chapel. Following this, we left the chapel without attending the Mass," sister Anupama said.
Only four inmates and 12 nuns attended the Mass. There were no believers from outside. The priest spoke in English. "Christ did not teach to sow communalism. He taught us to love one's neighbor and others. We could not help but react when we saw the priest making remarks which were opposite to what Christ taught us," she added.