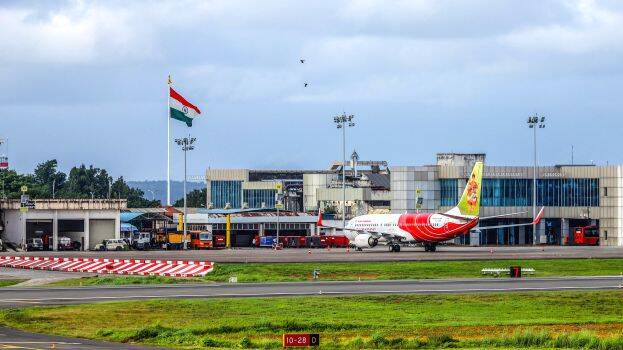 MALAPPURAM: The Karipur Airport is awaiting the green flag of the Ministry of Civil Aviation after completing the safety arrangements proposed for the resumption of service of large aircrafts. When the Airport Authority approached the Ministry of Civil Aviation, it was informed that the plane crash investigation report was yet to come.
The larger aircraft category, the E-Class, had been operating in Karipur but was later banned. The Safety Risk Assessment Report and safety assessments have been submitted to the DGCA showing that they can land safely. The length of the runway is 2,850 meters.
The efficiency test of the runway is supervised by Palakkad IIT. Both sides of the runway were leveled with soil to avoid the risk of the aircraft slipping.
Two new instrument landing systems have been installed to land the aircraft in adverse weather conditions, as well as lighting systems, including a simple touch zonal light that allows the aircraft to land accurately at night.
Land acquisition is also under active consideration to provide greater security and better facilities.
The golden goose
The average operating profit is Rs 120 crore per annum. During the last financial year, the highest number of expatriates came to the state via Karipur- 4.59 lakh people. It has the eighth highest number of international passengers in the country and the third highest in the airports run directly by the Airport Authority. Karipur will be privatized by 2023.