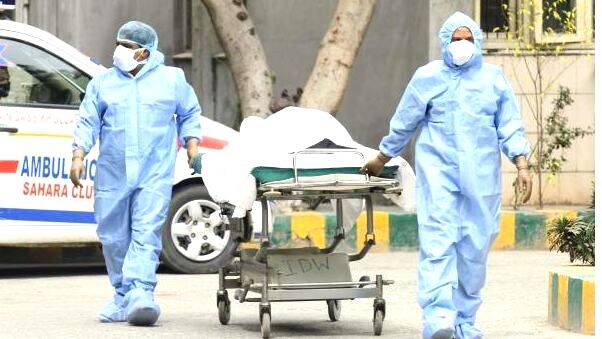 THIRUVANANTHAPURAM: At least 43,000 families in Kerala will get financial assistance from the government as per the new norms set by the Central Government for those who die within 30 days of the Covid confirmation.
As of yesterday, the government estimates that 22,650 people have died of Covid in Kerala. This doubles when considered from the first wave.
Only death while being Covid positive was initially included in this category. It was initially decided to consider death within seven days but was not implemented. Due to this, many deaths were recorded outside of Covid and it led to strong allegations.
Further testing became non-compulsory from the second wave. If one die within 17 days after testing positive, that will be considered a Covid death. Currently this is the standard. Doctors at medical colleges report deaths within 17 days as Covid deaths. After that it will be considered as death due to other reasons.
The patient in the ICU was discharged if there was a slight remission in the phase where the number of critically ill patients was high. Even if they die after they going home, it was considered a normal death. The new guideline would pave the way for all of this to be accepted as Covid death.
The Supreme Court has directed that compensation be paid. The amount is not determined.
Kerala's guidelines issued on August 20 state that children are entitled to financial assistance from the state even if their parents die due to related diseases within three months of contracting Covid.
Deaths (District wise)
Thiruvananthapuram ........... 3713
Thrissur ........................... 2575
Kozhikode ................ 2437
Ernakulam ................ 2234
Palakkad ...................... 2184
Malappuram ......................... 2049
Kollam .......................... 1777
Kannur .......................... 1504
Alappuzha ......................... 1309
Kottayam ........................... 957
Pathanamthitta .................. 711
Kasargod .................. 490
Wayanad ........................... 388
Idukki ............................. 322