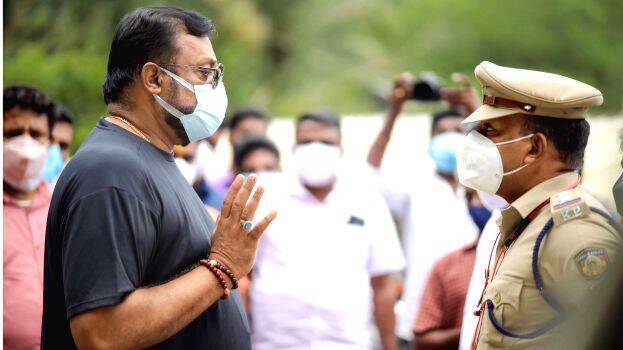 THIRUVANANTHAPURAM: Before the salute controversy ignited by Thrissur mayor MK Varghese ended, the salute controversy of Suresh Gopi has led to discussions again. The controversy arose over a SI not saluting Suresh Gopi MP who was visiting a tribal village in Ollur. The MP called the SI who did not get out of the jeep despite seeing him and asked him to salute. In the video, Suresh Gopi says that he is an MP and deserves a salute. Soon after, SI was seen getting out of the vehicle and saluting the MP. However, Suresh Gopi said that the phrase "salute" was used to highlight his actions. He had said that he had behaved very politely and addressed the SI as 'Sir'.
However, the police officials did not have the responsibility to salute the people's representatives. The police manual specifies who should salute.
What the police manual says about those who should salute:
National flag, flag of various forces
Dead body
President, Prime Minister, Vice President, Governor ∙ Chief Minister,
Union and State Ministers
Uniformed General Officers (DGP, ADGP, IG, DIG) ∙ Superintendents
Supreme Court Judge, High Court Judge,
District Police Chiefs, SPs
Commandants of Units
District Collector, Sessions Judge, District Magistrate
Commissioned Officers in the Army and Field Rank Officers in the Army
(There are special guidelines for armed guard duty)
Salute is not a custom that the lower ranks do unilaterally to the higher ranks. Those in the lower ranks should salute while those in the higher ranks should salute in return. Salute is the respect that the troops exchange with each other. When saluting the rulers and judicial officers, they too should salute back. The DGP has directed that salute should not be given if high officials and dignitaries pass by while performing traffic duty. Traffic work can continue from attention instead.