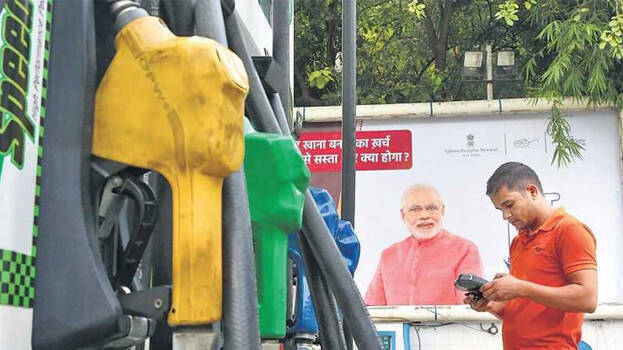 THIRUVANANTHAPURAM: The prices of fuel continue to rise. Diesel price was hiked by 38 paise per litre and petrol by 32 paise. Diesel price crossed 100 in Kerala. In Parasala, the price of a litre of diesel today is Rs 100.11 paise.
The price of diesel has crossed Rs 100 in some pumps in Idukki. Kerala is the twelfth state where diesel price has crossed Rs 100. In the last 17 days, diesel prices have been hiked by Rs 4.55 paise and petrol by Rs 2.99 paise.
In Kochi, a litre of diesel costs Rs 97.95 paise and in Kozhikode Rs 98.28 paise. In Kochi, petrol will today cost Rs 104. 42 paise a litre, in Kozhikode Rs 104.64 paise and in Thiruvananthapuram Rs 104.40 paise. Sriganganagar in Rajasthan has the highest fuel prices in the country. Here petrol is priced at Rs 116.09 paise per litre and diesel at Rs 106.77 per litre.