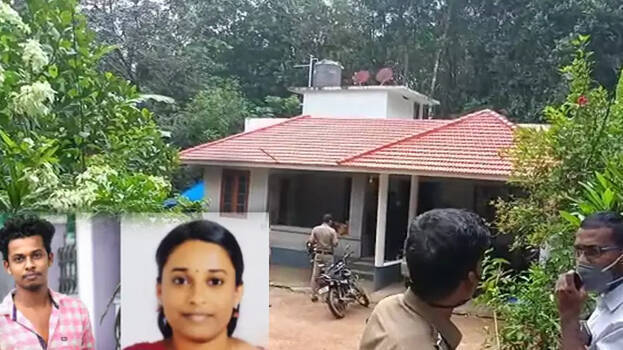 KOTTARAKKARA: The people of Neeleswaram in Kottarakkara still can't believe the death of Rajendran, who committed suicide after hacking his wife and two children to death. The locals are asking each other whether Rajendran could do this. The neighbours said they had no family or financial problems.
55-year-old Rajendran after hacking his wife Anitha (40) and children Adithya Raj (24) and Amritharaj (20) to death, committed suicide this morning. A search by the police found the knife used to hack the family washed and kept clean. The body of Adithya Raj was found lying in the hall. The bodies of Anitha and Amritharaj were found in the bedroom. Adithya Raj was working in a shop. The bodies were found by his friends who came in search of him after he failed to reach the shop this morning.
Though there were houses nearby, none of them heard any noise from Rajendran's house. How can he kill three without letting out any noise? However, the police said that there is no mystery in the incident. Police officials including Kollam Rural SP reached the spot and inspected the place. The bodies were shifted to the hospital for post-mortem after completion of the inquest proceedings.