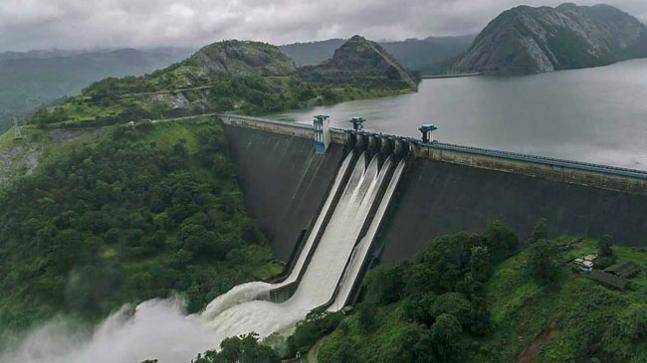 IDUKKI: The four shutters of the Mullaperiyar Dam were raised by 30 cm each. The amount of water released from Mullaperiyar has also increased. At present, 1544 cubic feet of water is flowing out every second.
The spillway shutters of the Mullaperiyar were opened when the water level reached 141 feet. The maximum storage capacity of Mullaperiyar is 142 feet. Meantime, the shutters of Idukki and Cheruthoni dams were raised by 40 cm. It releases 40,000 litres of water per second.
For the first time in history, the shutters of the Idukki Dam are raised three times a year. The banks of Periyar and Cheruthoni have been put on alert. Crossing the river and fishing in Periyar have been banned.