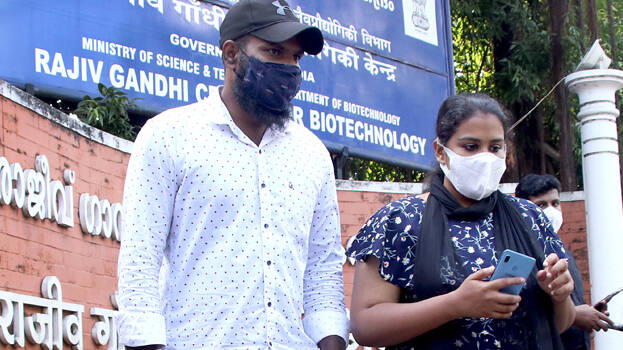 THIRUVANANTHAPURAM: Anupama said that her and Ajith's decision is to raise their son as a good human being. Anupama told the media that they have no plans to give him a luxurious life but their decision is to raise the baby to be a good human being. Anupama was speaking to the media at a press conference at her friend's house on Plamood Charachira Road after returning from court. Anupama said that she is overjoyed and thanked everyone who stood by her. Anupama said that she is not thanking anyone by name and that she would be upset if she fails to mention someone.
Though she got the baby back, Anupama said the strike would be continued until action is taken against the culprits but the nature of the strike would change. She said an online meeting with those who had co-operated with the strike so far would be held tomorrow and a decision on the next strike would be taken after that.
Anupama clarified that the baby is just adapting and there is only difficulty related to it at present. She expressed her gratitude to the Andhra couple who have raised their baby so far and said that they have looked after her baby in a good way.