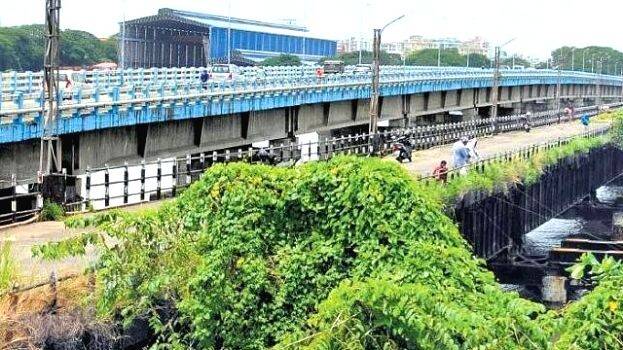 THIRUVANANTHAPURAM: The old bridges under the Public Works Department will no longer be a waste of space or just monuments. One can enjoy nature and get some fresh air from these spots. With the advent of new bridges, the Department of Tourism is converting old bridges that have become obsolete into rest places and tourist attractions. Preliminary work on the project announced by Minister PA Mohammad Riyas as part of the tourism development project has begun in collaboration with the Public Works and Tourism Departments.
Strong old bridges across lakes, rivers and tributaries are being considered for the project. The Public Works Department expects more than 50 bridges to be reused in this way. From Thiruvananthapuram. the Koovakkudi Arch Bridge across the Karamana River, the Chippanchira Iron Bridge across the Vamanapuram River and the Palode Bridge built during the British rule are included. The project includes the old Venduruthi bridge across the Kochi lake near the Ernakulam naval base and the Vaduthala-Chittoor bridge across the Chittoor river in Kochi. Inspections are underway in all districts. The strength of the bridge and other infrastructure will be assessed primarily.
Native dishes will be main course
The project will provide an opportunity to get together near the backwaters and river banks. Seating will be provided on and near the bridge facing the lake and river. A cafeteria will be there for snacks. If there is a local delicacy, that will be the main dish. Fun facilities will be set up for children and adults alike. A small park for children and a walkway for adults will also be arranged according to the size of the bridge. There will be facilities for listening to music, parking and a toilet. The work will be done in collaboration with Kudumbasree and local bodies.
Done so far
-The survey of bridges was started as per the instructions of the Chief Engineer
Steps have been taken to clear the bridges covered with creepers and plants
To be done
-Assess the deficiencies and ensure the fitness of the bridges
-Provide facilities for people to come and rest