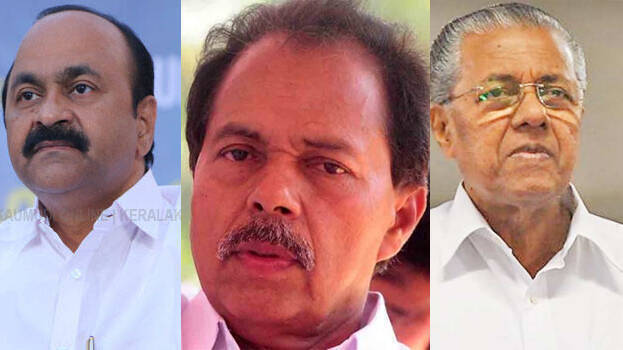 KOCHI: Leaders mourn the death of KPCC working president P T Thomas MLA. Chief Minister Pinarayi Vijayan condoled the loss of the best parliamentarian.
Thomas was a man who presented issues inside and outside the legislature with his political views. He was an excellent speaker and an organizer. In his condolence message, the chief minister said that we have lost an outstanding parliamentarian.
KPCC chief K Sudhakaran said the death of P T Thomas was unexpected. Lost a loyal colleague Muslim League leader P K Kunhalikutty said Thomas was a genius in politics.
Health Minister Veena George mourned the death of Thomas. She said that he was a political leader who was open about his views and took different positions according to his views.
Loses elder brother: V D Satheesan
It was a day of great loss for the Congress movement.... I personally lost my elder brother. An uncompromising Congress fighter... PT has always been on the right side. His honest stands on environmental and women's safety issues were exemplary for public figures including myself.
Despite strong protests against the implementation of the Gadgil Report for the protection of the Western Ghats region, P T was adamant that he was on the right side. Time has proved that only P T's position was correct. Really a fighter ... Can't believe the news of the demise.