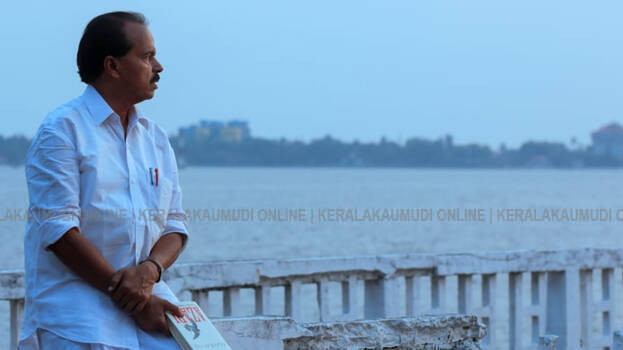 KOCHI: Friends revealed the last wishes of MLA and KPCC working president P T Thomas, who died Wednesday. The MLA's friend Dijo Kappan said before his death, he had told him that his body should be cremated and that his ashes should be placed at his mother's grave in Upputhode. Talks are being held to cremate the body as per his wishes.
Dijo Kappan revealed that Thomas wanted his body to be cremated at the Ravipuram cemetery in Ernakulam and also that a wreath should not be kept on his body. He also wanted to play the old Malayalam film song 'Chandrakalabham' in a low voice when the body is kept for the public to pay homage.
Thomas died this morning at 10.15 am. He was undergoing treatment for cancer at the Velloor Christian Medical College. He was the MLA of Thrikkakkara constituency. He was a four-time MLA and one time Idukki MP. He had served as KSU Idukki district president, state general secretary, state president etc.
He won as MP from Idukki Lok Sabha constituency in 2009. He had written a book named 'ADB and Ideologies'. P T Thomas was a leader who always took a strong stand on environmental protection. His positive stance on the Gadgil issue was widely noted.