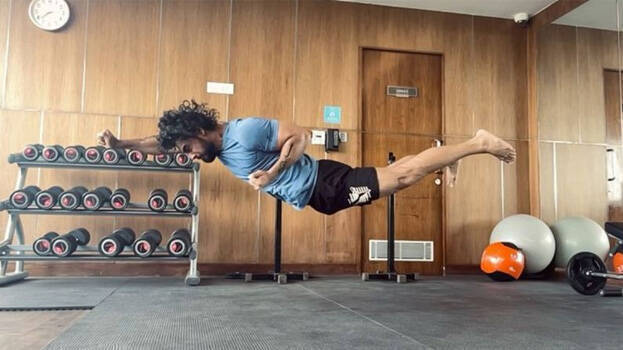 Minnal Murali is Malayalees' own super hero. Directed by Basil Joseph, the film is receiving rave reviews.
The film tells the story of two who acquire a spectrum of powers when lightning strikes them. When the film's discussions are going on in social media, the film's hero Tovino Thomas is busy with his workout. The actor has shared this video hinting second part of the film.


His fans are amazed to see the video captioned 'Flying Lessons 101, Murali's new moves for the next mission". The actor's body is flying high while exercising in the gym.
Seeing this, many asked whether lightning struck him like the character in the movie. Tovino's character said that cannot fly in one part of the film. However, there are comments below the video as to who said he cannot fly. Director Basil has also hinted the second part of the film.