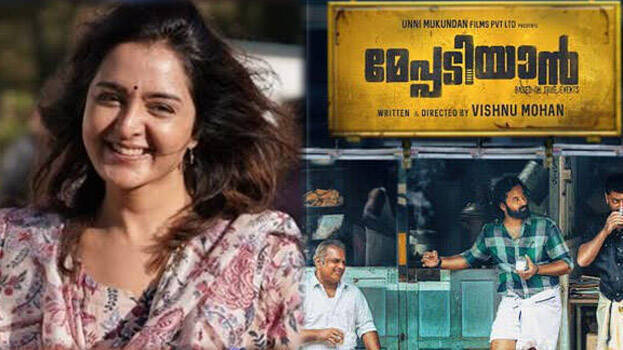 The Malayalam film industry is not free from controversies. If social media is not handled with care, everything that is touched goes controversial. Superstar Manju Warrier is one who is not involved in any kind of controversies and is confined to acting only.

However, the actress does not hesitate to respond wherever needed. The actress is now embroiled in a controversy without even knowing it! She does not hesitate to promote the good, be it her own film or other's film. The actress who shared a poster of Meppadiyan is in a tight spot now.
The actress had shared a poster of the film on her social media. Those following her know that the posters posted as part of promotion are removed from the social media after a few days.
The poster of Bro Daddy shared on her account was deleted from her page later. Critics say that Manju removed the post of Meppadiyan because the film mentions about Sevabharathi and Sabarimala.
Social media is protesting against Manju Warrier by posting comments. However, those close to the actor said that many are working against her with ulterior motives for some special interest and if Unni Mukundan has no problem then why should others bother.
A group said it seems some have been framed to carry out cyber-attacks against Manju Warrier due to some attitudes. When using social media, the goal is only good intent, but those commenting should be prepared to take into account the mental state of the victim.
Unni Mukundan and Manju Warrier had asked to respond after understanding the truth. Unconfirmed reports said Manju Warrier and Unni Mukundan will be acting together in a film. There is no better answer than this to silence the critics. Meantime, despite the controversy, the film continues to impress with its excellent audience support.