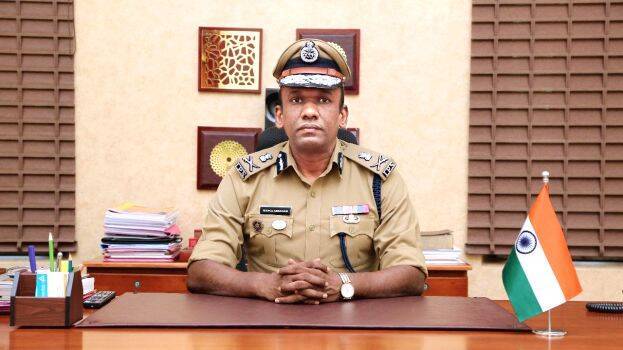 THIRUVANANTHAPURAM: More than 350 politically influential goons have been included in the goonda list. The police started the process of deporting them by imposing 'KAAPA' (Goonda Act). More than 500 drug dealers linked to gangs will soon be added to the goonda list. ADGP Manoj Abraham, who is leading the anti-goonda operation, has ordered to update the goonda list and compile a seven-year case history.
The action was taken following the 'Kerala Kaumudi' news that politically influential goons are not included in the goonda list and goons are being protected by misrepresenting the case information. Range DIGs' cells were also given the task of creating goonda lists. This is to avoid loopholes in the goonda list due to political-mafia pressure.
The issue with case history of the goons has also been resolved. ADGP Manoj Abraham told 'Kerala Kaumudi' that arrangements will be made to keep this information at the stations and to constantly monitor the deporting goons.
The collectors had not made a decision on 200 applications for imposition of the Goonda Act. At the request of the police, the chief secretary called a meeting of the collectors and directed them to expedite the proceedings. IGs have deported 500 people on the goonda list. They should not enter their own district. Failure to do so will result in preventive detention for six months. The case will be strengthened to avoid goons from getting leniency. The accused who killed a 19-year-old boy in Kottayam and took him to the station got leniency on the grounds of his mother's illness.
To impose Goonda Act
7-year cases of criminals will be considered.
The case will be registered under CRPC 170.
They can be deported by the district magistrate for up to one year.
If the good behavior period isn't effective, the goons will be kept in preventive detention for one year.
KAAPA
Law to put criminals who pose a threat to society behind bars.
Who all comes under KAAPA?
Illegal money lenders, extortionists, hawala dealers, goons, anti-socials, blade-sand mafia, counterfeiters, drug and spurious liquor dealers