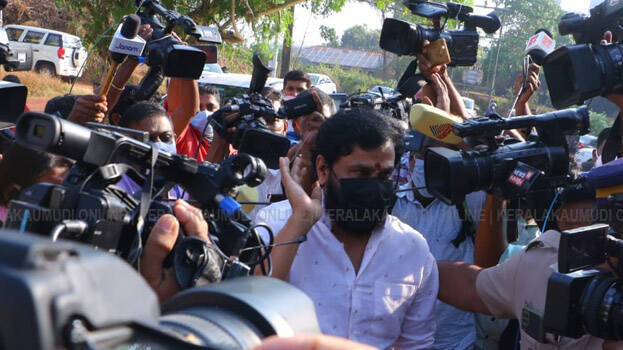 KOCHI: The crime branch is questioning actor Dileep in the case of conspiring to kill investigating officials in the actress attack case. The actor is questioned at the crime branch office in Kalamassery.
Apart from Dileep, his brother Anoop, brother-in-law Suraj, relative Appu alias Krishna Prasad, friend Baiju Chengamanad have also appeared for the interrogation. They will be questioned from 9 am to 8 pm.
The accused will be questioned separately in the first phase. The officials have been divided into different teams for it. Later they will likely be questioned together. The entire process will be recorded on video camera.

The high court had yesterday allowed to question the accused till Tuesday. They should be freed after questioning them on Sunday, Monday and Tuesday from 9 am to 8 pm. The information obtained from them should be produced in a sealed envelope on Thursday morning. The court had directed not to arrest them till Thursday. The interim order was passed by Justice P Gopinath on the pleas of the accused seeking anticipatory bail in the case.