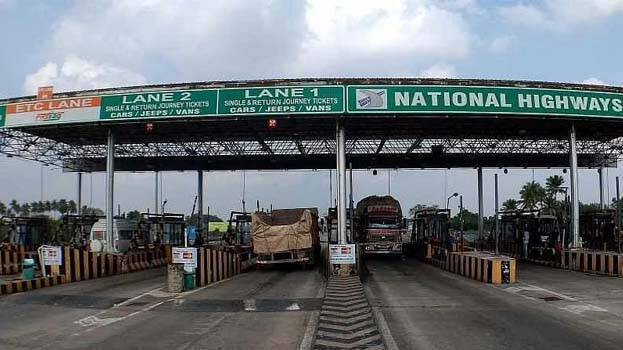 NEW DELHI: The Centre is likely to introduce a satellite toll system that charges only the distance travelled on the national highway instead of the current system of collecting tolls for the distance from one toll plaza to the next. FASTags and toll plazas will be discontinued. Instead, the distance travelled on the national highway will be calculated by linking the vehicles to the Global Navigation Satellite System (GNSS). Following this, the toll will be automatically deducted from the vehicle owner's bank account.
At present, even if a person crosses a toll booth and turns from the national highway to a toll-free lane, he still has to pay the full amount for the distance till the next toll booth. The satellite system will track the vehicle like a virtual toll plaza. The distance travelled is calculated by tracking the vehicle from the time it enters a national highway till it turns to a toll-free road. As with FASTag, money will be charged from the bank account by linking the vehicle owner's bank account and vehicle number to GNSS.
Union Minister Nitin Gadkari announced the GNSS toll system in the parliament in March. This system has been successfully implemented in various European countries. In India, it has been implemented as a pilot project in 1.37 lakh vehicles. It is being studied by a panel of experts from Russia and South Korea. The report will be submitted to the Centre soon.
The GNSS tracking system has been made mandatory on vehicles coming after 2019.
Advantages
Toll for distance travelled only
The cost of toll plazas and traffic congestion will be avoided
Crimes using vehicles can be detected
Disadvantages
Installing GNSS on older vehicles is a challenge
Possibility of misusing vehicle tracking
Withdrawing money from an account can lead to hacking
Those living near toll plazas will lose their benefits
In Kerala
Total toll plazas in India on National Highways: 566 (March 2020)
Most in Tamil Nadu - 48, in Kerala: 7 (Akkulam, Pambanpalam, Kollam, Kumbalam, Kundannur, Paliyekkara, Ponnarimangalam, Varappuzha)