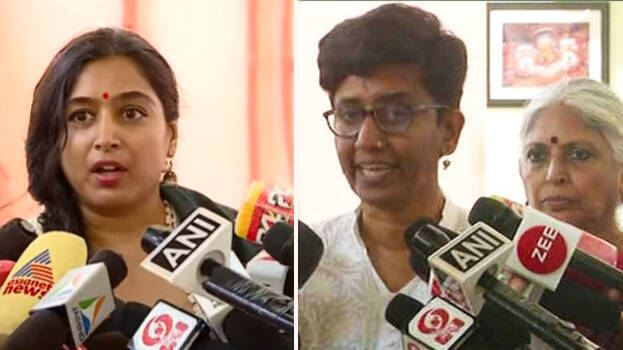 THIRUVANANTHAPURAM: The meet called to discuss the Hema Commission report was disappointing, said Women in Cinema Collective (WCC). They said without knowing the details of the commission's directions the meet will not be fruitful and should clarify what is the observation in the report prepared by the government after taking a long time.

Padmapriya and Beena Paul attended the meet on behalf of WCC. Should make public the Hema Committee Report. Should clarify on what basis are the directions. They also demanded that discussions be held after including Justice Hema.
However, Minister Saji Cherian said the report will not be made public and those demanding to expose it has some other intention.
Meantime, the draft recommendations of the cultural department based on the Hema Committee report has been disclosed. The report mainly pointed that audition through social media should be controlled, drivers having criminal backgrounds should not be appointed, ensure equal pay are some of the things mainly pointed in the report.
A clear contract should be made mandatory in the film sector, no liquor and drugs at work place, basic facilities should be guaranteed for women, should not provide unsafe accommodation and travel facilities for women, no obscene language towards women are some of the things mentioned in the draft recommendations.

Actor Siddique said Association of Malayalam Movie Artists (AMMA) has no problem in making public the Hema Commission report and agrees with 90 per cent of the recommendations in the draft report. He said the remaining 10 per cent has some practical issues.