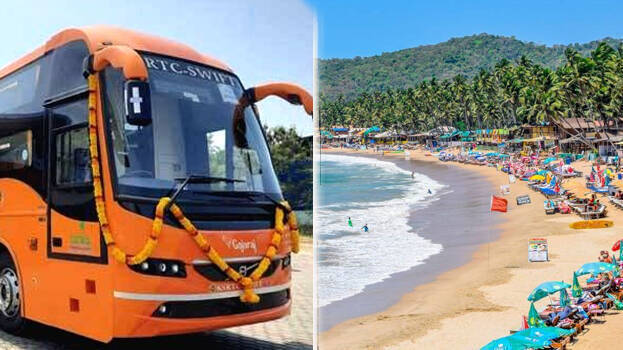 The passengers, who boarded the KSRTC SWIFT bus to Mookambika, arrived in Goa beach, the next morning. The passengers of a Kollur bus that had left Thiruvananthapuram on Sunday met with the unfortunate incident and had to disembark in Goa, the next morning.
The incident happened as the driver got swapped in Ernakulam. The bus' route got shifted in the Kundapura road between Mangalapuram and Mookambika.
Upon arriving in Goa, the passengers demanded to take them to Mookambika as soon as possible. However, the temple's pooja came to end before the passengers arrival.