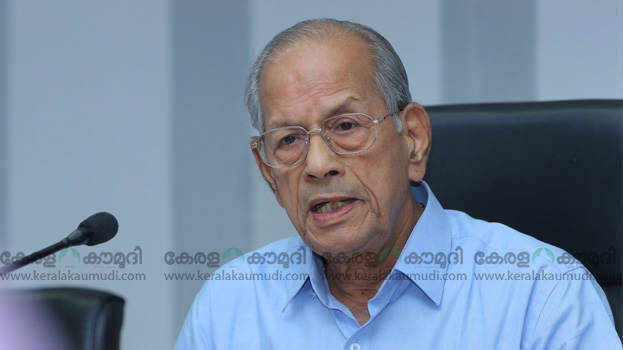 MALAPPURAM: Metroman E Sreedharan has come forward with an alternative project to the Silver Line. He pointed that high speed train travel is possible only with the development of the existing railway line without land acquisition or eviction. The cost is also very low. The Metroman's move is to submit the project to the Centre after getting the feedback from the public and people's representatives. He clarified about the project after meeting Union Minister V Muraleedharan in Ponnani.
Short and long time projects are being implemented. A short time plan will be implemented first to reduce the rush in roads. About two lakh people can be converted to train passengers through this. Then the long term project will be implemented. The important thing is to change the present mode of operation and the signal system. He said that it would take less time and expense for executing this than implementing the Silver Line.
From the beginning E Sreedharan was of the stand that Silver Line was not suitable for Kerala. He had pointed that the project could not be implemented with the time and money stated by the government and that running the train at the present speed would be very dangerous.