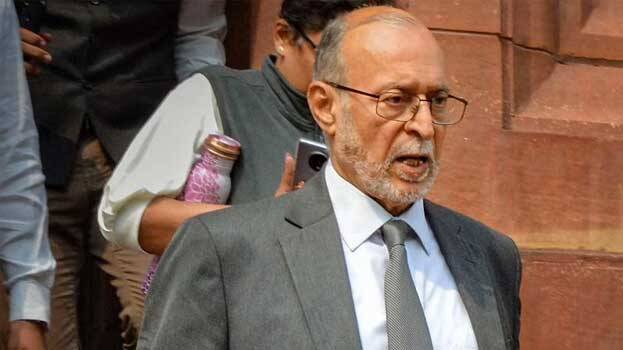 NEW DELHI: Delhi's 21st Lieutenant Governor Anil Baijal has resigned. He resigned citing personal reasons. It is learned that the resignation letter was sent to President Ramnath Kovind.
He had served as governor for more than five years. Anil Baijal was not on good terms with the Delhi government. There have been several disagreements with the government. Baijal had also strongly criticized the actions taken by the Delhi government during the Covid period.
Baijal, an IAS officer, took over as governor on December 31, 2016 after retiring from the central cadre. Baijal, a 1969 batch IAS officer from the Arunachal Pradesh-Goa-Mizoram-Union Territory cadre, retired from the service in 2006 as the Secretary to the Ministry of Urban Development. He later was in charge of Rs 60,000 crore Jawaharlal Nehru National Urban Renewal Mission launched by the Manmohan Singh government.
He served as Union Home Secretary during the Atal Bihari Vajpayee government. During this period, the removal of Kiran Bedi from the post of jail chief for allegedly violating the provisions of the jail manual was highly controversial.
He has also served as Chairman of the Delhi Development Authority, Chief Secretary of the Andaman and Nicobar Islands, Additional Secretary in the Ministry of Communications, MD of Indian Airlines, CEO of Prasar Bharti, Goa Development Commissioner and Councilor in charge of the India Aid Mission in Nepal. DD Bharathi was started by Anil Baijal.