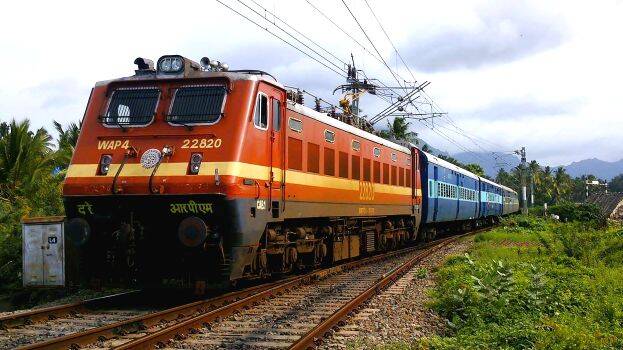 THIRUVANANTHAPURAM: Following the suspension of passenger MEMU services due to Covid, 22 trains have been cancelled and two partially cancelled due to traffic restrictions in Kottayam for track doubling. 30 trains diverted through Alappuzha. Ernakulam - Kottayam - Kayamkulam is one of the busiest route. The busy trains including Venad and Parasuram have been cancelled till 31st of this month without any alternative arrangement.
The popular passenger, MEMU trains and long-distance express trains that stopped due to Covid have not yet started running. Due to this, there is heavy congestion on other trains. Meanwhile, express fares on passenger and MEMU trains that came to effect during Covid period are continuing.
Bookings came to standstill
Bookings for Chennai, Bangalore and Mumbai have come to a standstill due to congestion. However, the authorities are not ready to add coaches or run special trains. Many sections including Kayamkulam-Ernakulam, Guruvayur-Thrissur and Nilambur-Shornur will be without trains for hours. There are complaints that the Railways does not give due consideration in the meetings of MPs and the petitions of the people's representatives.
Multiple MEMU services on Kottayam route is yet to be resumed. Meanwhile, the Kayamkulam-Ernakulam Passenger and the Alappuzha-Ernakulam Passenger plying via Alappuzha have been cancelled due to doubling of the track.
Train figures for the state
More than thirty passenger rakes awaiting approval
There are 204 Mail Expresses and 26 passenger services in the state
14 express trains and 62 passenger services will have to be resumed
30 Passenger and MEMU rakes are not allowed in Thiruvananthapuram Division