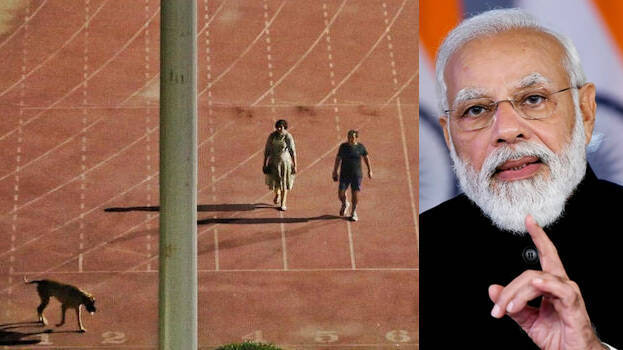 NEW DELHI: The centre has taken immediate action against the IAS couple who walked their dog in the stadium after closing the stadium used by the athletes. The couple was transferred to two places in hours of the allegations levelled. The complaint against IAS officer Sanjeev Khirwar, Delhi revenue secretary, a 1994 batch IAS officer, was that the stadium was closed for athletes earlier than usual so that the he could walk his dog there. Sanjeev was transferred to Ladakh and his wife Rinku Dugga, a civil service official to Arunachal Pradesh. Many had come forward seeking strict action against them.
The Thyagaraj Stadium in Delhi was closed earlier than usual for his dog to walk in the stadium. The union home department had asked Delhi chief secretary to investigate the allegations raised against the couple. Soon after the chief secretary submitted the report, the couple was transferred to border areas.
The allegation was that the athletes and coaches were asked to leave the stadium earlier than usual at 7 pm for the dog to walk. However, the stadium administrator Ajit Choudhary denied the allegations. Responding to the reports, he said the official time for the athletes to practice is till 7 pm.