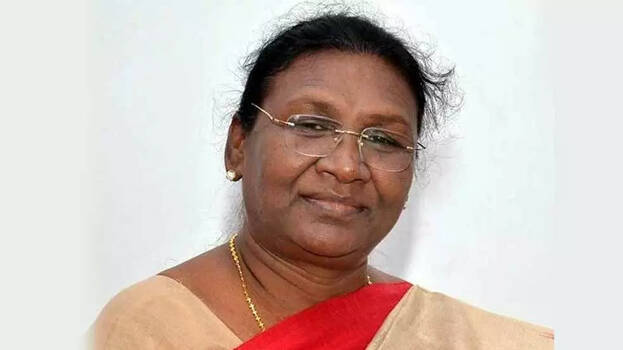 NEW DELHI: Former Jharkhand governor and tribal leader from Odisha Draupadi Murmu has been named the NDA candidate for the presidential election. The announcement was made by BJP national president JP Nadda. Draupadi Murmu will be contesting against Trinamool Congress leader Yashwant Sinha, a representative of the opposition parties.
The 64-year-old Draupadi Murmu was on the BJP's list of presidential candidates in 2017 as well. However, the NDA announced then-Governor of Bihar Ram Nath Kovind as its presidential candidate. Draupadi Murmu was born in a Santal tribal family in Baidaposi village in the Mayurbhanj district of Odisha. She was the Minister of State with an independent charge for Commerce and Transport in the Biju Janata Dal-BJP coalition government in Odisha. Draupadi Murmu was the Governor of Jharkhand from 2015 to 2021. She was the first governor to complete her term after the formation of the state.
Earlier, Yashwant Sinha was named the joint Opposition candidate for the presidential polls. Congress leader Jairam Ramesh said that Sinha was elected unanimously by 17 opposition parties.