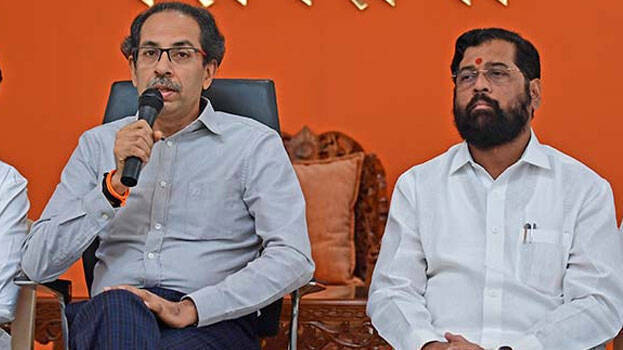 MUMBAI: The Shiv Sena has surrendered before the demands of the rebels led by Eknath Shinde. The party will consider exiting the NCP-Congress alliance, said Shiv Sena's chief spokesperson Sanjay Raut.
"You say you are real Shiv Sainiks and will not quit the party. We are ready to consider your demand provided you come back to Mumbai in 24 hours and discuss the issue with Chief Minister Uddhav Thackeray. Your demand will be considered positively. Don't write letters on Twitter and WhatsApp," Raut said.
Sanjay Raut also alleged that the Shiv Sena MLAs were kidnapped and taken to Surat. Earlier, two MLAs, namely Kailas Patil and Nitin Deshmukh, who claim to have escaped from the rebel camp, had appeared before the media along with Sanjay Raut. They explained that they had escaped by running for miles from Surat and added that they will never abandon Shiv Sena.