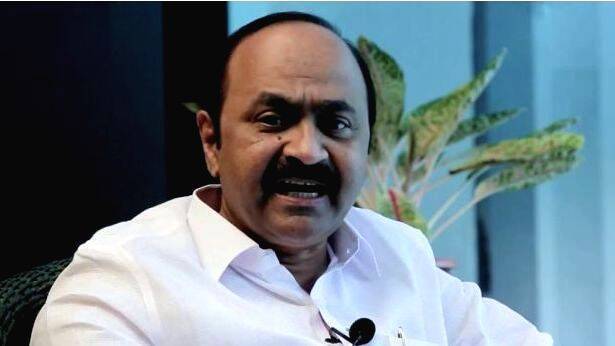 THIRUVANANTHAPURAM: Opposition leader VD Satheesan welcomed the High Court's decision to grant bail to Youth Congress activists Farzeen Majeed and Naveen Kumar, who were arrested for protesting against the Chief Minister inside a flight. In a statement, Satheesan said that the conspiracy by the police and the CPM leaders to keep these youngsters in jail forever by accusing them of attempting to murder the Chief Minister was thwarted by the just intervention of the High Court.
"Although LDF convener EP Jayarajan and Kodiyeri Balakrishnan had initially said that the youngsters protested after the departure of the CM, they changed their statements as part of a conspiracy. The CPM leaders and senior police chiefs fabricated this story to save the face of the Chief Minister who has been facing allegations in the gold smuggling case. The court observed that the Youth Congress activists did not carry any weapons with them and protested after the plane landed. The initial report by the airport manager stated that there was only an exchange of words inside the flight. The court also pointed out that the act of chanting the slogan was included in a report prepared later," Satheesan said.
"A police team led by an ACP, a former head of the Police Association, had pressurized Indigo Airlines manager to fabricate a report alleging that Youth Congress workers attempted to attack the Chief Minister. Indigo has also launched an investigation into a complaint filed with the company against the report. Police are not ready to file a case against EP Jayarajan for brutally trampling down Youth Congress workers. Jayarajan repeated several times that these youths were under the influence of alcohol. It is objectionable that the LDF convener is not ready to correct or express regret on the defamatory statement even though it was proved that they were not drunk during the medical examination," Satheesan added.