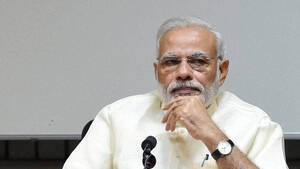 NEW DELHI: The Supreme Court on Friday dismissed the plea filed by Zakia Jafri, widow of former Congress MP Ehsan Jafri, challenging the clean chit given by the Special Investigation Team (SIT) to then Chief Minister Narendra Modi and several others in 2002 Gujarat riots.

A bench headed by Justices AM Khanwilkar said that it finds the appeal as devoid of merit.
"After cogitating over the matter, we uphold the decision of the Magistrate in accepting the stated final report dated February 8, 2012, submitted by the SIT, as it is and rejecting the protest petition filed by the appellant. We do not countenance the submission of the appellant regarding infraction of rule of law in the matter of investigation and the approach of the Magistrate and the High Court in dealing with the final report. Accordingly, we hold that this appeal is devoid of merits and resultantly, deserves to be dismissed in the aforementioned terms. We order accordingly," the bench said in its judgement.
The apex court pronounced the verdict in which it had reserved the order on December 9, 2021.
Ehsan Jafri was among 69 people killed during the violence at the Gulberg Society in Ahmedabad on February 28, 2002. Zakia Jafri has challenged the SIT's clean chit to 64 people including Narendra Modi who was the Gujarat Chief Minister during the riots in the State.