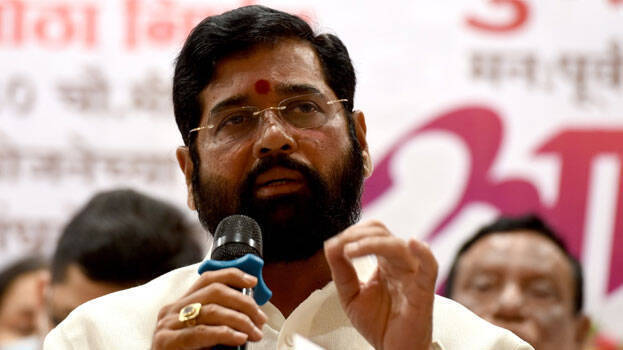 MUMBAI: In a major twist, rebel Shiv Sena leader Eknath Shinde will swear in as Maharashtra's chief minister on Thursday. BJP leader Devendra Fadnavis is likely to become the deputy chief minister. According to reports, Shinde is likely to be sworn in as chief minister by 7 pm.
Devendra Fadnavis and Eknath Shinde had arrived together to meet the governor to stake claim in forming the government. The announcement came minutes after the duo met the Governor.
The BJP had been planning to form a government in Maharashtra as Uddhav Thackeray stepped down from the post of the chief minister. The political crisis in the state has finally led to the fall of Maha Vikas Aghadi (MVA) alliance, which had lasted for two-and-half-year. Meantime, security has been beefed up in Mumbai, in the wake of the prevailing situations.