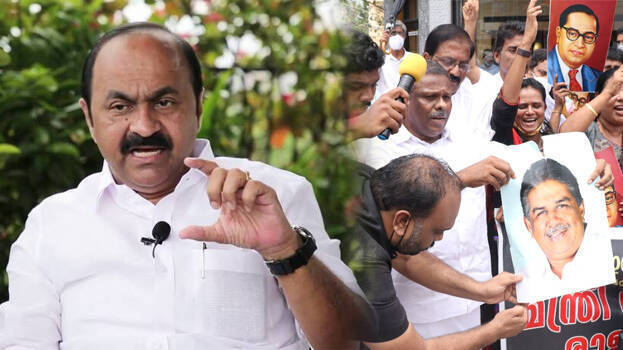 THIRUVANANTHAPURAM: Opposition Leader VD Satheesan has welcomed the move of Saji Cheriyan to resign from the cabinet. Satheesan opined that it is appropriate for a person who rejected the constitution to resign as MLA as well. He also alleged that Saji Cheriyan was still standing firm on what he had said without denying the speech that insulted the constitution and the architects of the constitution.
"Saji Cheriyan said that his speech was distorted by the media. He said that resignation was an independent decision. This means that the CPM approves of the speech rejecting the constitution. Then Chief Minister and the CPM central state leadership should clarify their stand on this matter," Satheesan said.
"The opposition demanded his resignation because of dangerous things mentioned in his speech. We do not have any personal enmity toward him. The minister, who is also a member of the CPM state secretariat, delivered the speech by adopting the stand of the RSS. Surprisingly, neither the minister nor the party accepted that the speech was wrong. Why is the CPM not taking a stand on these things?" he added.
"Saji Cheriyan even went on to reject Ambedkar in his speech. Saji Cheriyan has taken the position of Sangh Parivar that democracy and secularism should be removed from the constitution. The position that there is nothing wrong with speech is unfortunate," he said.