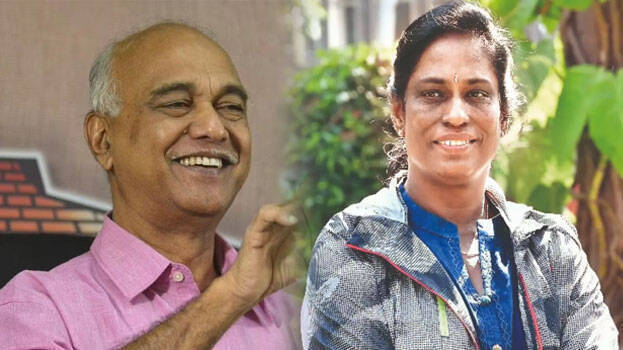 KOZHIKODE: CPM central committee member Elamaram Kareem has come forward with an indirect response over P T Usha's nomination to the Rajya Sabha. He made his remarks, without mentioning the athlete's name, while inaugurating a protest organized at the Town Hall demanding the release of former DGP R B Sreekumar and human rights activist Teesta Setalvad.
"Now, a person from Kerala has been nominated to the Rajya Sabha. She has been proving her eligibility for some time now. She has proved an eligibility beyond the Asiad eligibility", said Elamaram Kareem.
The central committee member made the comment while mentioning about the situation in which rewards are given to those behaving favourably towards the Sangh Parivar. He also pointed out the incident in which former Supreme Court CJI Ranjan Gogoi, who pronounced the verdict on the Ayodhya case, was nominated to the Rajya Sabha following his resignation.
Four people including, athlete P T Usha and music director Ilayaraja, have been nominated to the Rajya Sabha. The other two are Veerendra Heggade, a traditional Dharmadhikari of Dharmasthala Temple, Karnataka and Vijayendra Prasad, a director and screenwriter.
Earlier, Prime Minister Narendra Modi had congratulated Usha on her achievement. Taking to Twitter, he wrote, "The remarkable PT Ushaji is an inspiration for every Indian. Her accomplishments in sports are widely known but equally commendable is her work to mentor budding athletes over the last several years."