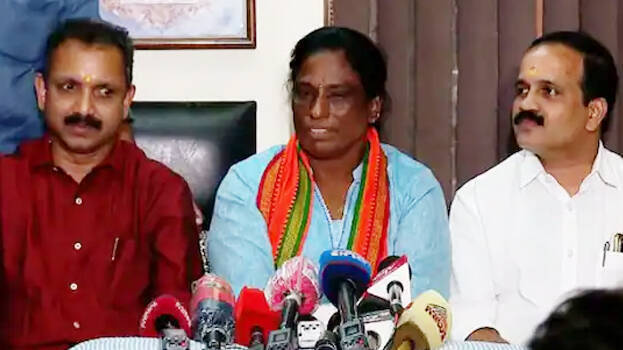 THIRUVANANTHAPURAM: Olympian PT Usha on Friday said that she has no political interests and that her nomination to the Rajya Sabha was recognition for Indian sports. PT Usha also said that she is thankful to Prime Minister Narendra Modi and others.
"Sports is my life and I will continue to work for sports. I have everyone's support," she said.
When queried about CPM leader Elamaram Kareem's criticism, she said, "Elamaram Kareem is a popular leader whom I have known for several years. I don't want to respond more to his statement. Everyone has the right to speak what they want."
PT Usha's response came in a press conference held after BJP leaders led by state president K Surendran arrived at her house and congratulated her.
"Not only BJP members but also locals came here to receive me. It's just that the BJP people stood in front. The Chief Minister has posted on Facebook congratulating me for being nominated to the Rajya Sabha. Former opposition leader Ramesh Chennithala, senior Congress leader Thiruvanchoor Radhakrishnan and CPM leader AK Balan called and congratulated me," she said.