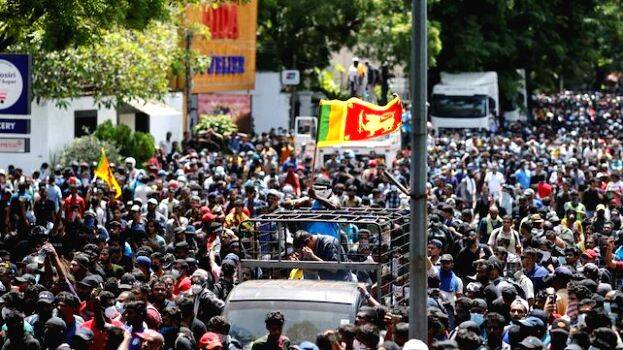 NEW DELHI: India might intervene in the political crisis in Sri Lanka. The central government has called an all-party meeting to discuss the issue. The meeting is chaired by the Ministers of Finance and External Affairs. The political parties in Tamil Nadu DMK and AIDMK also demanded to intervene in the problems faced by Sri Lankan Tamils ​​and others.
The parties raised this issue in the all-party meeting convened in Parliament ahead of the annual session. This is followed by the decision of the Centre.
At the same time, people in Sri Lanka continues to protest. Protesters have warned that tough measures will be taken if Ranil Wickremesinghe continues as president. They plan to expand the protest to government buildings. They also protested in front of opposition leader Sajith Premadasa's residence.