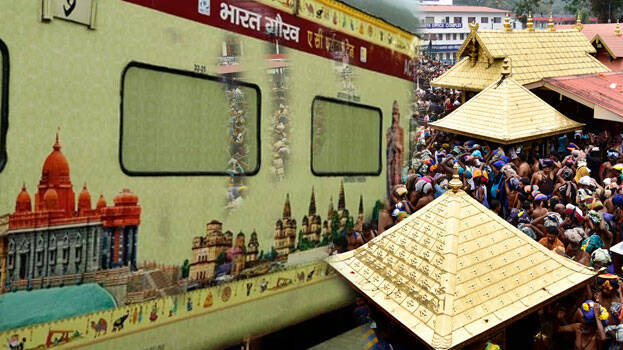 CHENNAI: Private train service to start to facilitate Sabarimala pilgrimage. The service is operated by Bharat Gaurav Train which is a part of central government scheme. S Ravisankar, project officer of South Star Rail running Bharat Gaurav Private Trains, said they will operate service on August 18, September 17, October 20, November 17, December 1 and 15.

There will be a service from Chennai to Chingavanam railway station. The loco pilot and guard will be of the railways. Barat Gaurav train that runs with all the infrastructure of the railways will cost 20 percent more than a tatkal ticket.

Apart from Sabarimala, the Bharat Gaurav will also operate service at pilgrimage centres in Varanasi, Ayodhya and Prayagraj, in August. The Government of Karnataka has also announced a special subsidy for this. Karnataka is the first state to announce subsidy for travelling by private train service. 30,000 passengers will get a subsidy of Rs 5,000 each for this service named Kashi Yatra.