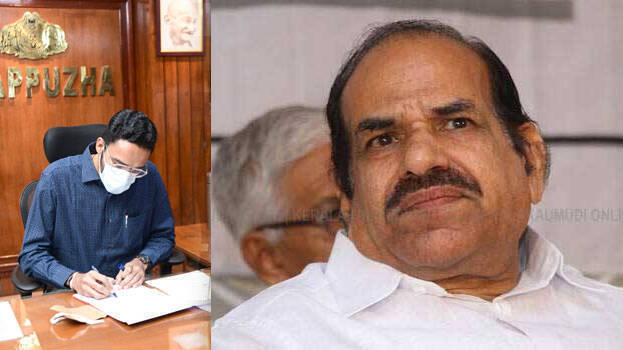 THIRUVANANTHAPURAM: Sriram Venkataraman was removed from the post of Alappuzha collector considering public sentiment, said CPM state secretary Kodiyeri Balakrishnan. The party will accept reasonable dissents, he said.
Sriram was appointed as the district collector only as part of service rules, stated Kodiyeri in an article entitled 'Will Congress' black flag rise against Modi?' published in the CPM mouthpiece Deshabhimani.
"IAS officer Sriram Venkataraman, an accused in the murder of a journalist, was reinstated due to the pressure of law. Later, he was appointed the district collector of Alappuzha as part of service procedures. The people opposed it and the government cancelled the appointment considering that sentiment. This incident shows that the LDF has no intolerance towards democratic and reasonable dissents. However, the government will not kneel down in front of protests with political motives", stated the article.