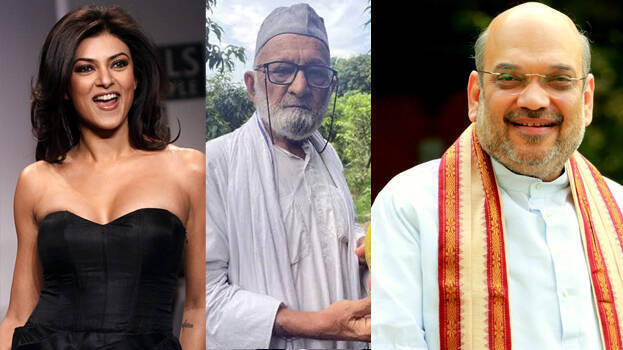 LUCKNOW: Haji Kalimullah Khan, who developed hybrids of mangoes after Aishwarya and Sachin has now developed two new hybrid varieties. Like before, these are named after two world-famous celebrities from India. The new varieties have been christened Sushmita Sen and Amit Shah. Both are grown and cultivated at his plantation in Malihabad, Uttar Pradesh.

Sushmita Sen's name for the beautiful and slightly curvy variety, Kalimullah describes it as beautiful and lovely on the inside as well as on the outside. He said the mango named after Amit Shah definitely matches the strong personality. It is very unique in size and taste. "I have put in a lot of effort and soon mangoes will be available to everyone. It had to taste so good that people would immediately say it was really 'Amit Shah'," said Haji Kalimullah about the new variety. Haji Kalimullah developed the first special mango named after Aishwarya Rai. He said that the desire to have their beauty in this world forever brought him to this and same is with Sushmita Sen.

Haji Kalimullah Khan also known as the Mango Man, has been breeding hybrids for decades. They are named after celebrities and political leaders like Sachin Tendulkar, Aishwarya Rai, Akhilesh Yadav, Sonia Gandhi and Narendra Modi. In 2008, the country honoured Khan with the Padma Shri. Born in Malihabad near Lucknow in Uttar Pradesh, Khan dropped out of school in the seventh grade and turned to agriculture.