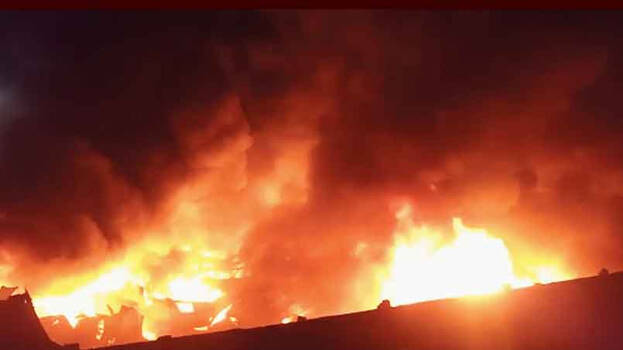 CHENNAI: In a tragic incident, a couple accidently burnt their house to get rid of termites, resulting in the death of their daughter. The incident took place in Pallavaram, Chennai. The dead has been identified as Fathima (13), daughter of Hussain Basha and Aiysha.
As the termite problem worsened in the house, Hussain Basha and his wife tried to get rid of them using kerosene. However, as days went by, the termite problem surfaced again. With this, the couple decided to burn out the termites.
However, the fire got out of control and they could not escape as the door was closed. The family shouted loudly and informed the neighbors. Soon after, the locals broke the door and rescued the couple and their daughter. However, by then, the child was already dead.