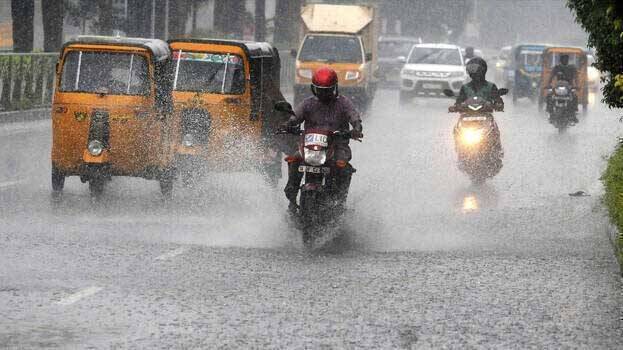 THIRUVANANTHAPURAM: An alert continues although the intensity of rain has reduced in the state. The Central Meteorological Department has informed that there is a possibility of rain at isolated places in Kerala in the next two hours. Yellow alert has been issued in eight districts today. The shutter of Idukki Cheruthoni Dam will open at 10 am today. The Banasura Sagar Dam in Wayanad is also likely to open.

Kottayam, Idukki, Thrissur, Palakkad, Kozhikode, Wayanad, Kannur and Kasaragod are on yellow alert. A vigil was issued on the banks of Periyar in connection with the opening of the Idukki Churuthoni Dam. Preparations were made as part of this in Ernakulam. About eighty families have been relocated. Prior to the opening of the dam, a review meeting was held in Kochi under the leadership of Minister P Rajeev.

Banasura Sagar Dam is on red alert. The water level reached 773.50 meters. The dam is likely to be opened after 12 noon today. Authorities have warned people to be cautious as the water level in the river is likely to rise by ten to fifteen centimetres.