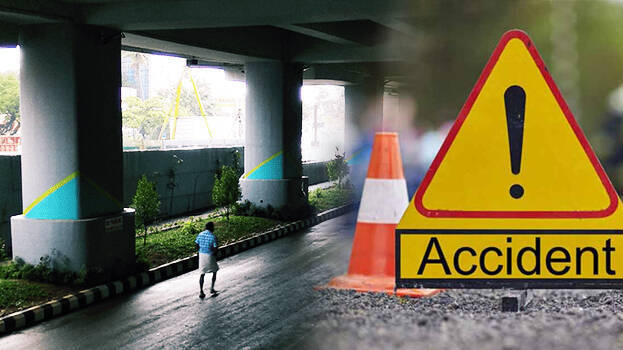 KOCHI: A car carrying a four-member team including two women, who were fleeing after manhandling a hotel employee, hit an auto and then crashed into the Metro Pillar. The team who got out of the car left the place leaving a woman there. The woman who was in an inebriated condition was taken into custody by the Pink Police. The dramatic scenes were witnessed in a luxurious hotel in MG Road last evening at 4.30 pm. The central police started an investigation on the complaint of the hotel manager.

The woman and her three friends reached the hotel, consumed liquor and then left. The employees questioned the team's intimacy. A dispute broke out between the two. They escaped in a car when the hotel staff decided to hand them over to the police after closing the gate. The hotel staff said they left without paying the bill.
The car taken out of the gate first hit an auto. The car which sped forward then hit the metro pillar. The woman in the front seat got out of the car. Soon the others left leaving her there. Eyewitnesses said there were damages in the front portion of the car.

After sitting on the pavement of M G Road, the woman moved towards the south side. The Central Police reached the spot and collected the CCTV visuals. Pink police took the woman into custody from a nearby hotel.