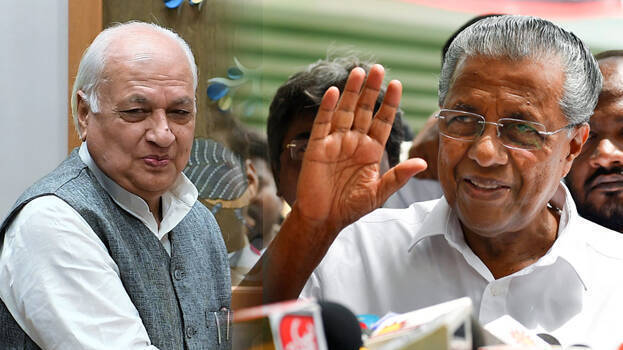 THIRUVANANTHAPURAM: The cabinet meeting to be held today will take a decision on the procedures for enacting 11 ordinances, including the Lokayukta amendment, that became invalid after the governor refrained from signing them.
The CPM state secretariat meeting held yesterday tasked Chief Minister Pinarayi Vijayan to take an appropriate decision in this regard. As the ordinances have become invalid, the government has two options before it. One of them is to approach the governor again to renew the ordinances. If so, the Ministers including the Chief Minister should directly inform the Governor of the need to renew the ordinances as requested by the Governor. Otherwise, the bills should be made laws by convening the assembly. The assembly is scheduled to meet in October. It can convene earlier in case of an emergency.
Before introducing the 11 bills in the Assembly, the ruling party will have to reach a consensus with the constituent parties regarding the bills. The CPI had earlier opposed the amendment to the Kerala Lokayukta Act by which the State Government has the freedom to reject the verdict of the Lokayukta. It is this ordinance that came before the Governor for renewal the most times (7).