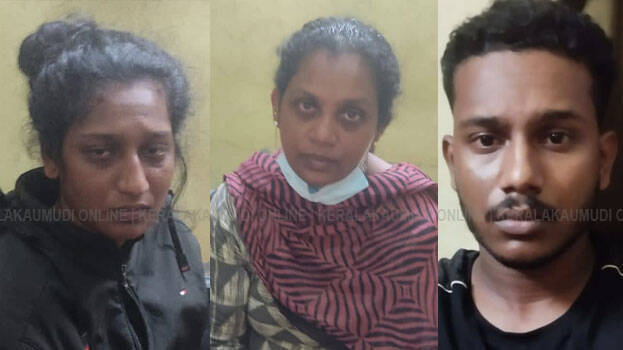 KOLLAM: The Excise squad have arrested a woman and her children for selling arrack at their home. Sooranad native Sindhu alias Bindu Janardhanan, daughter Ammu and son Appu were arrested with ten litres of arrack. The locals called their house as 'Sundari Bar'.She is an accused in many abkari cases and Excise have earlier filed a case against her and was lodged in Attakulangara Jail. After getting released, she started selling arrack again but was extremely cautious. They had been thwarting the efforts of the investigating officers for some time by raising dogs at home and employing people to provide them information regarding excise officials.
The arrack distilled by her helpers are kept hiding in the mud in the field near their house. As per demand, she takes arrack from the field and sells it at her home. The arrack is sold to the customers through the gap in the grill fitted in the window. That's why their house is called Sundari bar. When Excise officials comes for raid, they let the dog loose and during this time they pour the arrack into the toilet and destroy them.
The gang was arrested by a team led by Kollam Excise Squad Inspector Vishnu who took charge recently. The squad included female police officers. They entered the house disguised as customers and then arrested the gang. The accused attacked the officials and vandalised the department vehicles. Finally they were arrested after much effort. A case has also been filed against her husband Janardhanan, Parakkadavu natives Vijil and Vinod. The accused were produced in court and was remanded.