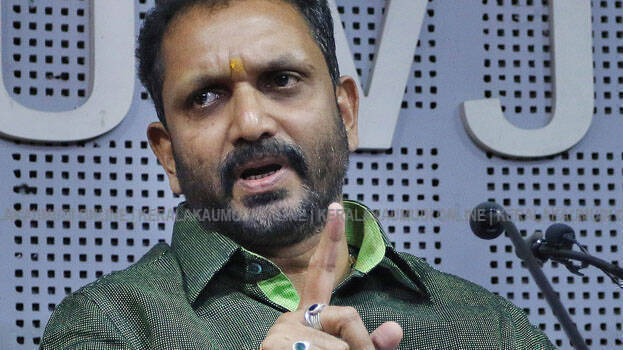 THIRUVANANTHAPURAM: BJP state president K Surendran on Friday said that MLA KT Jaleel's remarks are against the integrity of the country and that he cannot continue as an MLA after questioning the sovereignty of the country. In a Facebook post, Jaleel had referred to Pakistan-occupied Kashmir as Azad Kashmir. Pakistani supporters refers to Pakistan-occupied Kashmir in this way. There was a lot of protest from various quarters against this remark of Jaleel.
Surendran said that nothing other than anti-India stance can be expected from Jaleel, a former SIMI leader, and demanded he should be charged with sedition. Surendran alleged that 'Indian Occupied Kashmir' is Pakistan's usage and Jaleel is distorting history.
Surendran pointed out that Jaleel also spoke against the army in his post and that the Parliament passed a resolution in 1994 that entire Kashmir is an integral part of India. The BJP state president also asked the CPM to clarify its position on Jaleel's Facebook post, which is against the constitution.