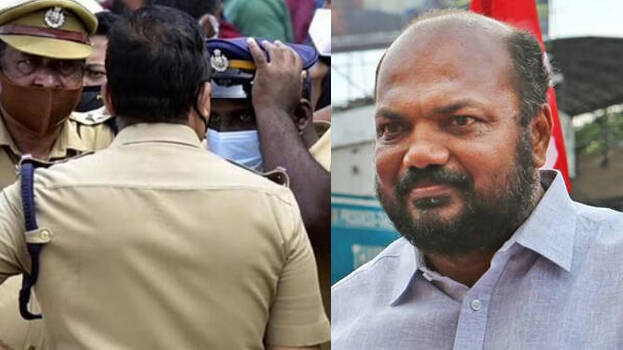 THIRUVANANTHAPURAM: An official suspended on the complaint of Industries Minister P Rajeev is honoured with chief minister's police medal. S S Sabu Rajan, grade sub inspector of Thiruvananthapuram city police control room, bagged the medal. 261 cops will get the CM's police medal.

Sabu Rajan and CPO Sunil, piloting Minister P Rajeev, were suspended on the incident of changing the minister's regular route to avoid potholes and traffic snarls. The order said changing the route caused inconvenience to the minister. The incident happened last night.
Cops in vehicle number 11 of the control room were assigned from Pallichal area to pilot the minister going to Ernakulam from Neyyattinkara. They were to pilot the minster on Karamana-Killippalam-Attakulangara-Enchakkal till Vettu Road. Due to potholes and traffic jam on Attakkulangara Bypass Road, the pilot vehicle as per the directive from control room travelled via Karamana-Kalpalayam-Kunchalummoodu-Poojappura-Jagathi-Sanadu reached Chakkai through underpass.
Meantime, the explanation given by his office is that the minister has not demanded to take action against the cops. Action was taken against them on the complaint of the minister's gunman. The gunman called the control room and an ADGP.